The product is a breakthrough new continuous air freshening/ fragrancing & odour control system. It uses a patented oxygen based fuel cell technology – for fragrance delivery, a form of technology that is more commonly used in drug delivery where reliable, consistent & precise dosing is critical.
This fuel cell technology is packaged in an elegant, user friendly Dispenser - Refill combination that is not only desirable & highly environment friendly but very functional. It is an attempt to bring a new aesthetic & usability in the market.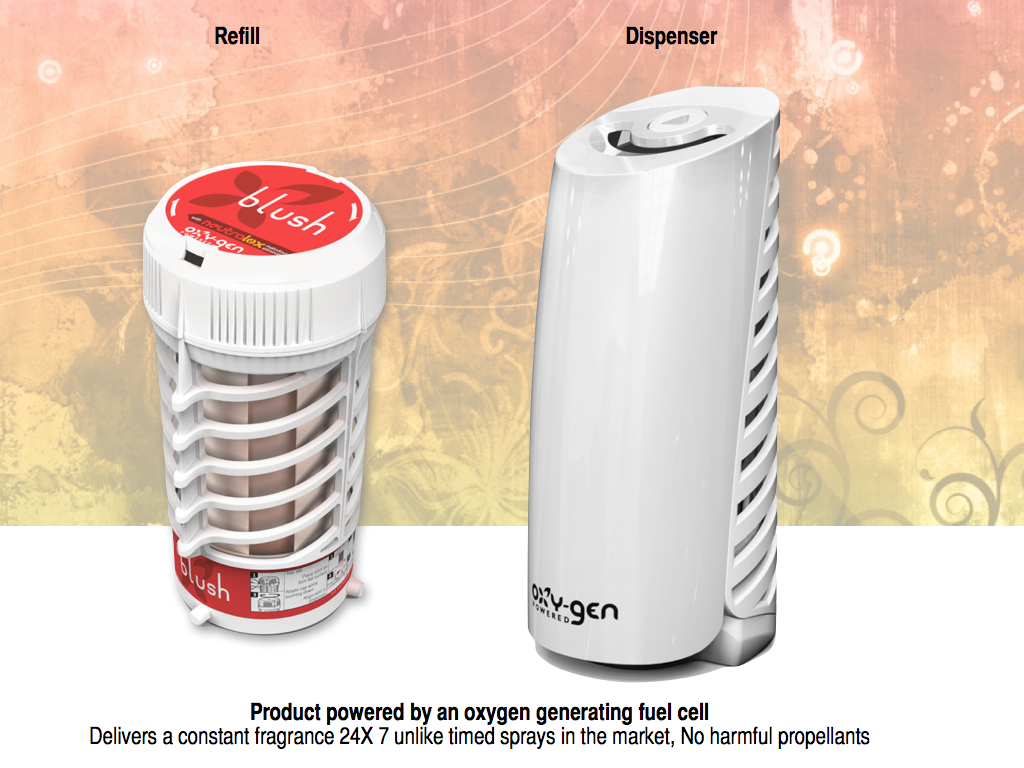 The design a fresh new aesthetic in the hygiene industry. The design has a wraparound styling, maximising air circulation. Its elegant design, wide range of colours & style makes it soothing to the eye & thus becomes easier to place in public areas. The product can be a table top or wall mounted.  The product has been designed for ease of use by Janitors & Hygiene service people, with easy use of lock, Refill Activation & installation. With all Refill parts recyclable, it provides a new level of environmental care by using clean power technology, reducing waste & improving transport & storage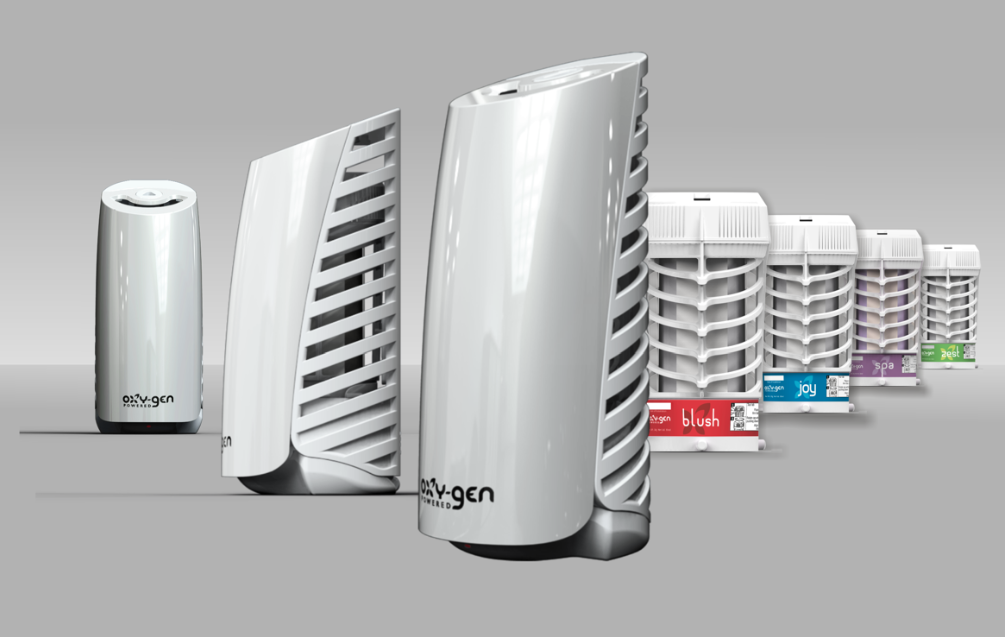 The product is being sold in 12 countries worldwide including the USA,  Middle East, South Africa, Australia, China, and India and are getting ready to launch in Europe. The product has been receiving great reviews and feedback. This product/system is being considered as a breakthrough for fragrance delivery in the world market.