International Red Dot recognition for Ticket Design
Etherena - An Integrated Contraceptive Insertion System designed by Ticket Design for Pregna International Ltd has been awarded for highest design quality in the coveted "Red Dot Award: Product Design 2013" in Germany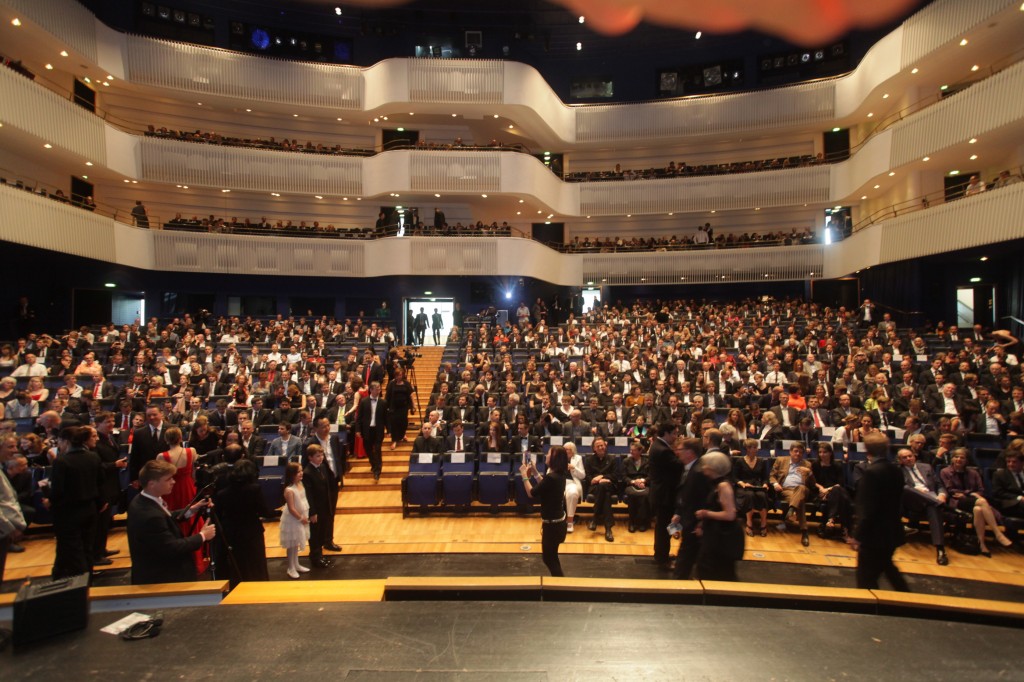 The 58 year old Red Dot Design Award is one of the most respected and recognised international product design awards for design excellence awarded by the Design Zentrum Nordrhein Westfale, Germany. The innovative power of Ticket Design team impressed the 37-member jury of experts during the evaluation of products in Germany.
The Red Dot award ceremony took place on July 1, 2013 as part of the red dot gala held at the Aalto Theatre in Essen, Germany. Ticket Design and Pregna International's award-winning product is on display at a special exhibition in the red dot design museum in Germany
.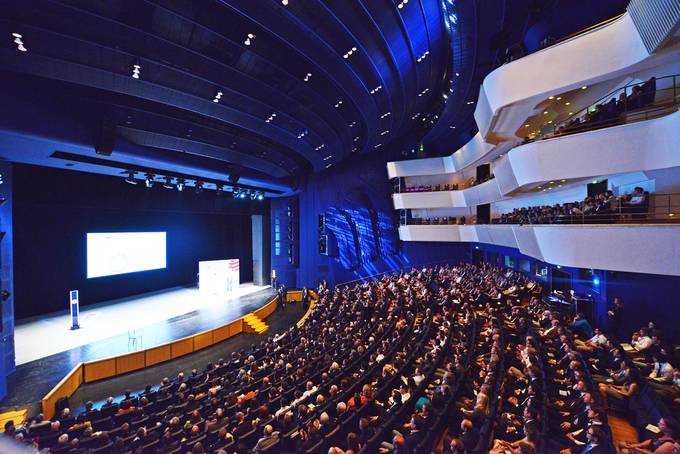 This year's jury evaluated a mammoth 4,662 products – more than ever before in the history of the red dot – discussed and evaluated during a process lasting several days. 37 experts from 24 countries – all of whom are independent, qualified designers, university professors or specialist journalists – made up what was the largest red dot jury since the competition came into being in the 1950s.
The adjudication criteria were stringent: products are judged on their degree of innovation, functionality, formal quality, ergonomics, durability, symbolic and emotional content, self-explanatory quality and ecological compatibility.
Empowering end users through meaningful design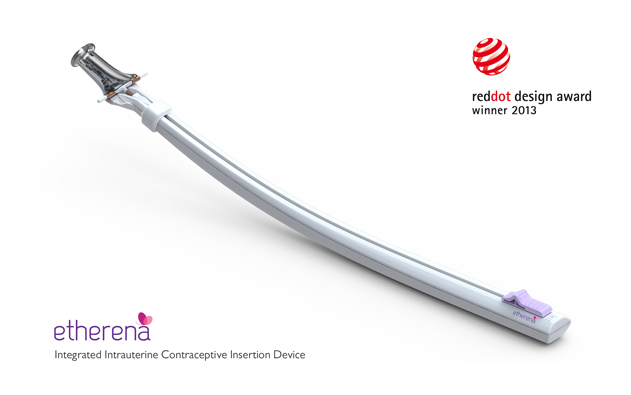 Etherena is an elegant breakthrough contraceptive insertion system. It is a loading & insertion device for Intrauterine Contraceptive Copper-T 380A to be used by doctors.
Copper T 380A is used all over the world as a dominant contraceptive for several years with millions of satisfied users.
The Challenge
The usage of Copper T has been low in many countries due to its elaborate and inconvenient, training-intensive method of loading and insertion. Cases of infection have been high due to users ending up touching the T during insertion. This usability has been a challenge for care givers. If not followed correctly, it leads to infections, perforations and pain during and post insertion. Use of aseptic techniques in rural setting is another challenge. Training these providers who are operating in rural areas and then ensuring re-training and correct techniques being followed is a big hurdle for many Ministry of Family Welfare programs.
The Solution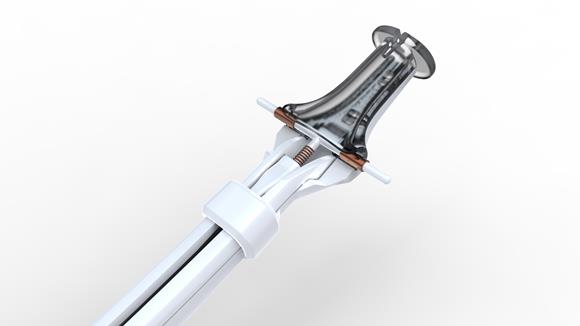 We challenged ourselves to create a single-hand safe device requiring minimal training for anyone to be able to use it effectively. With focussed research, innovative product design approach and extensive trials, we were able to realise an intuitive, single-hand, single-use device.
Etherena can be comfortably gripped & operated by just one hand. Its curvilinear shape is ergonomic and is more intuitive to use.The loading is totally aseptic as the user's hand does not touch any other part of the device other than the grip area during usage. Etherena also assists in accurate fundal placement of the 'T' for effective contraception, a critical requirement for performance.
Etherena is expected to transform the contraception scenario especially in India, South East Asia and under-developed African nations. Etherena utilises a simple push-pull method that is very easy for the user to understand. The product ensures proper insertion and positioning of the T in the uterus. With its current design the insertion of the Copper-T has been made safe, simple and intuitive. When introduced into the public health programs, usage of Copper-T is likely to see a significant jump mainly due to the adoption and confidence of this method by the providers and doctors. This is one of the first of series of breakthrough IUE (Intra-Uterine-Enablers) products being developed by Ticket Design and Pregna. The product has received an overwhelming response from doctors and we really hope to touch a million lives with it
Red Dot Letter I  Award Jury I Etherena at Red Dot 
Jury speak
The ergonomic design of the Etherena ensures easy and comfortable operation of the device using only one hand and also very precise control when pushing the knob for insertion