Two products designed by Ticket Design, Hokey Pokey Premium Ice cream packaging and BASF Tamper evident Crop Protection system bag the India Star Award 2017
India Star award is one of the most prestigious national awards for recognition of packaging design excellence in India. The award recognises importance of packaging in the overall appeal of the product, not only in terms of aesthetics but also in terms of innovation, functionality, appropriateness and environmental sustainability. Both winning products will now be competing at the ASIA STAR & WORLD STAR awards.
Crop Protection Packaging BASF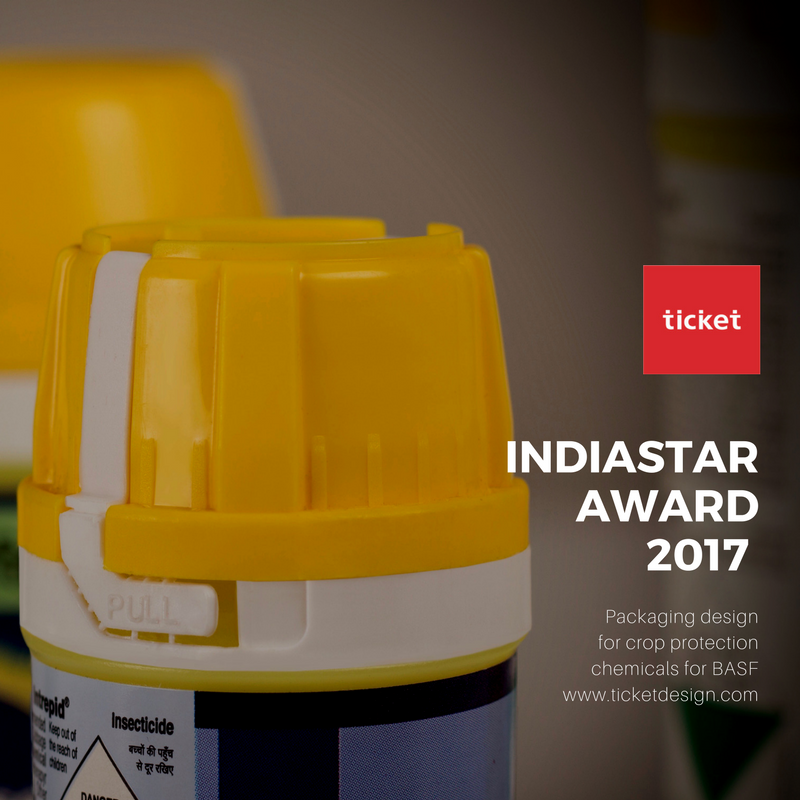 BASF manufactures crop protection products for use in farms for agriculture purposes. The winning product addresses a nagging challenge of identifying an untampered product and reassuring farmers on their choices. A tamper evident Cross Seal mechanism has been designed to solve this problem. Our aim for the packaging has been to empower and help farmers choose a genuine product without any confusion.
Illiteracy is high, direct communication through product design works. We found that farmers often face a challenge knowing if a new bottle has been tampered or not. This was a latent need tapped & converted into a tamper evident packaging. New proprietary bottle shape with a identifiable crowned an integrated measuring cap also separated the leader from the 'also ran' in the market. Read More
Premium Icecream Hokey Pokey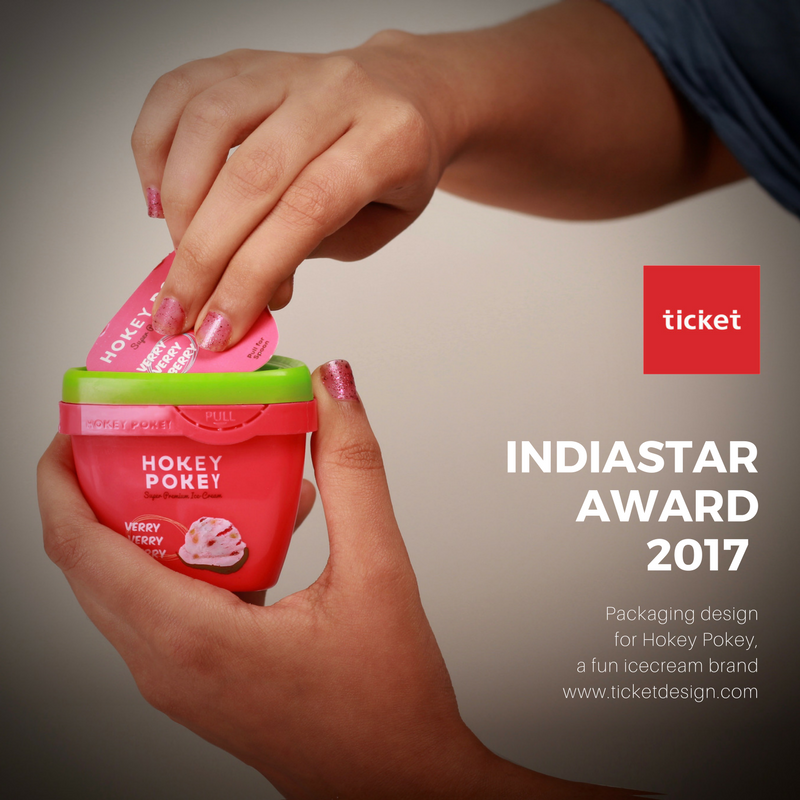 Hokey Pokey, a young startup ice cream brand based in India offers ridiculously good rich and creamy ice cream targeted at the youth. A bright new packaging has been designed for this quirky brand.
Conventional ice cream packaging is rather mundane. A three sided container with unique colour coding for each flavour brings fun, brightness and cheer to the user experience. A new experience of handling, consuming and communicating reuse ideas for the packaging.
"Hokey Pokey as a brand is recognised today by its packaging, one of the first triggers consumers have when they hear Hokey Pokey is the distinctly coloured triangular shape. Consumers are able to identify the brand in retail display from a distance without even seeing the name. It clearly is distinct. Sales went up 30% post launch of the new packaging from a month to month perspective" - Rohan Mirchandani, CEO, Drums Food International Read More
About the awards
The Institute of Packaging (IIP), with the standing of last 51 years instituted "INDIASTAR" Awards in 1972 to promote and encourage excellence in packaging design, innovation and sustainability. This year the programme has attracted a record 622 entries, out of which the juries have picked Best of the Best for this Award in Jury Meet held on 04-05 August 2017 at IIP-Mumbai.
For more information and enquiries please contact here
10th Aug 2017
Signup for
OUR NEWSLETTER
Great news, we've signed you up. Sorry, we weren't able to sign you up. Please check your details, and try again.